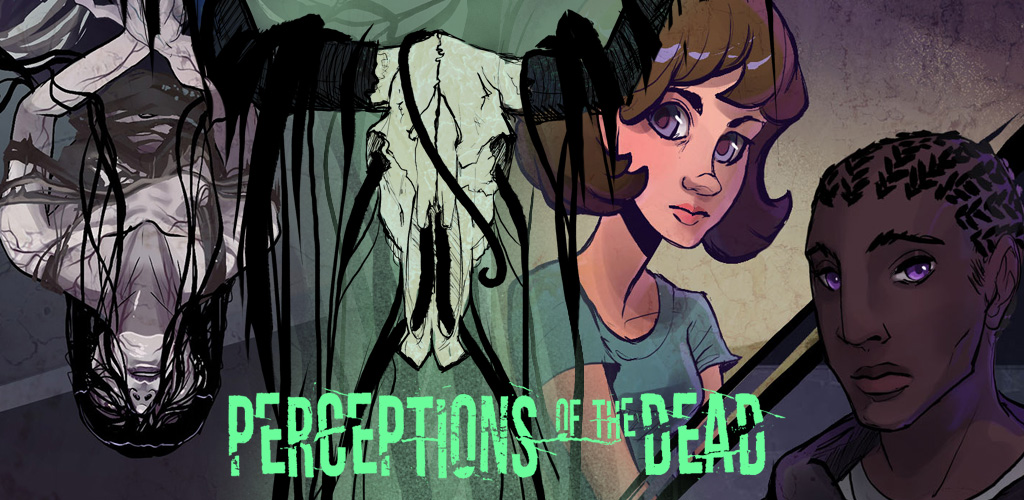 Perceptions of the Dead - Vol 1.
A downloadable game for Windows, macOS, and Linux
Vote for POTD on Steam Greenlight!
Perceptions of the Dead
(Original release: March 2014, March 2015, updated March 2017)
Horror, Drama, Mystery, Comedy

Chapters 1 and 2
1- The Phantom Ice Cream Truck:
A short horror story in a pseudo Lovecraftian vein.
A detective is hired to investigate the kidnappings of several children.
---
2- Perceptions of the Dead:
Tyrone has been hunting ghosts for four years, and he's gotten pretty good at it.

He knows when his intervention is needed and when all a haunt needs is time to pass on.
Life is looking up when he's called to investigate the home of a wealthy family with a possible haunting.
What at first appears to be only a benign spirit quickly turns deadly when he discovers there are a great deal many more things going on in this house than he thought.
---
A short visual novel combining two visual novels created during two months of March for the NanoReno challenge.
Created using the awesome Ren'Py engine.
Writing by Christopher "Nyo" Michael Hall
Artist/Coding by Sita "Geckos" Duncan
Music by Caelem
Voiced by Justice Washington, Mel Gorsha, Joshua Putnam and Heidi Tabing, Matt "Retroarcademonkey" Euston, Jessica Warner, Joshua Putnam, Cassandra Wladyslava