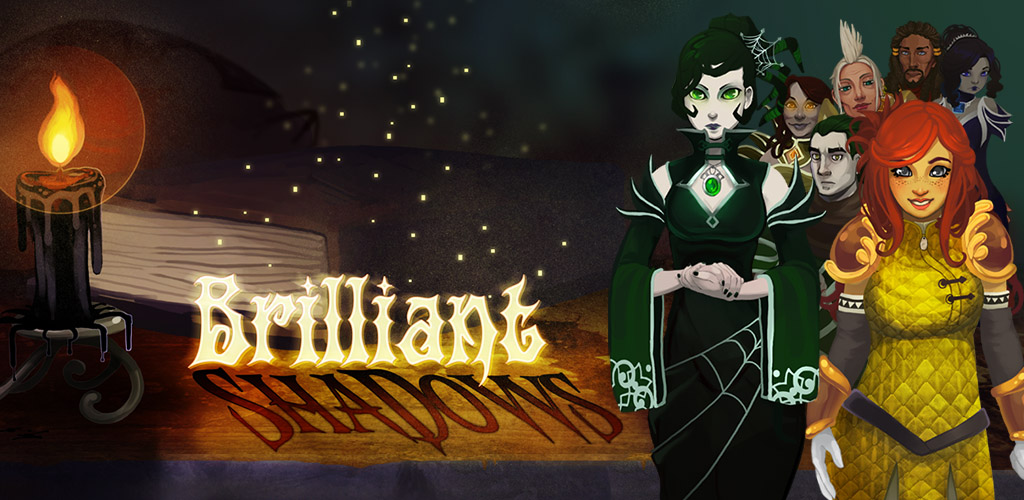 Brilliant Shadows - Part One of the Book of Gray Magic
Patreon | Tumblr| Youtube | Twitter
Brilliant Shadows is a visual novel that follows the story of Veronica Ashmar, a new graduate of the Mountain and a necromancer. Tradition dictates that upon graduation, necromancers and paladins are to perform the pairing ritual. Binding together one of each type of mage, entwining their lives and powers with another and sealing their fates together with a matching mark upon their primary hands.
Those that succeed and become paired go on as full mages, those that do not are considered nothing more than hedge mages. There are no exceptions and the ritual has never failed…
Until the day Ash receives a mark and no fellow graduate to match it.
Now she must discover the origin of her mark and attempt to solve the greatest magical mystery that the Mountain has ever known.
---
Writing by Christopher "Nyo" Michael Hall
Artist/Coding by Sita "Geckos" Duncan
Engine: Ren'Py
Composer: Johnathan Johnson
Voices: Mel Gorsha, Olivia Brown, Alex Weber, Jill Harris and many others.
---
Brilliant Shadows – Part 1 of the Book of Gray Magic is 57,023 words long, estimated at 3-6 hours of game play depending on read speed.
There are 3 different endings depending on your choices, as well as a few larger branch options within the story.
Plus, the main character is a lesbian necromancer who specializes in undead plants!
All spoken lines are fully voice acted, and the game features an extensive original soundtrack with 21 awesome songs.
Purchase
In order to download this game you must purchase it at or above the minimum price of $6.99 USD. You will get access to the following files:
BrilliantShadows_3_30_17.rar
300 MB
Comments
Log in with itch.io to leave a comment.
What does the "Extras" button do? It leads me to a defunct part of your webpage and I'm curious.
yes yes i know i'm complaining even though i love the game but i wish we had a choice with the romance option cuz until they meet they're trying to figure out if ash is simply in love with prude only or is interested in women completely so i was hoping we could have a choice between male or female. i am bisexual so i don't mind but like i said would've been nice to have variety