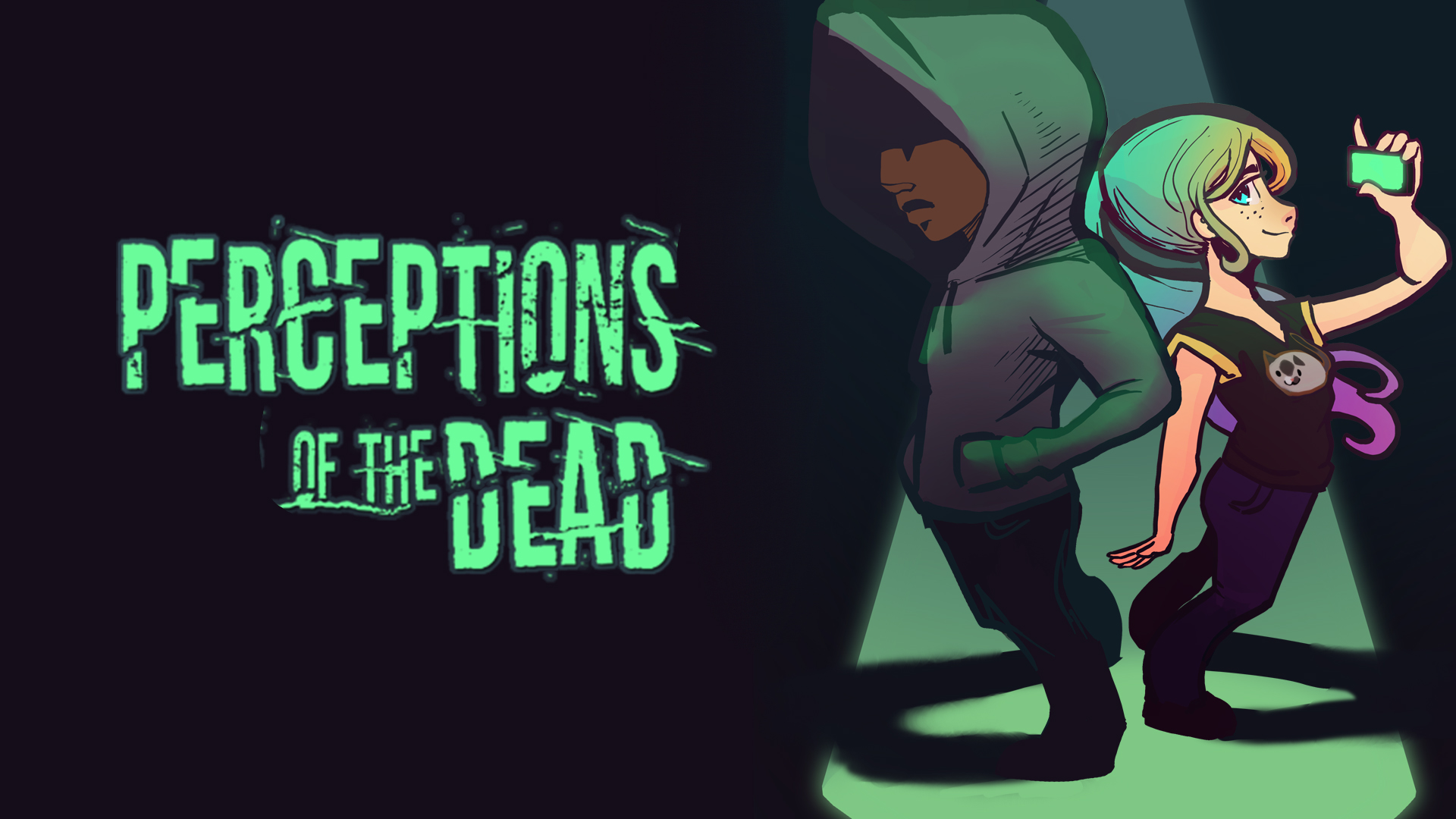 Perceptions of the Dead - Remastered
A downloadable game for Windows, macOS, and Linux

The first thing you need to know is that ghosts are real.
The rest, you can only learn on your own.
Follow three stories set in a world where the dead linger, and things far worse wait beyond the veil.

The Phantom Ice Cream Truck
Follow a denizen of the border between life and death as he answers the call to rescue a missing child.

Perceptions of the Dead
Tyrone has made it his business to help solve the troubles of those afflicted by the undead, but what seems like a case of a benign haunting may find him risking not only his life, but his very soul.

Live with Jill Count
Jill has had moderate success as a streamer, and to mix things up, this Halloween she is going to life-stream a visit to a haunted hospital. The twist? It's actually haunted.

The game is fully voice acted and features original music.
Download
Click download now to get access to the following files:
PerceptionsoftheDead-10_31_17_release.rar
291 MB
Comments
Log in with itch.io to leave a comment.
does it continue from where it left off with the girl in tyrone's house?
The second game follows Jill, Owen, Marcus in Ripley as they search for Tyrone. Tulip makes an appearance, and is a main character in the 2nd story for part 2 which is currently being created thanks to a Kickstarter stretch goal.
This was so good! The art, the characters, the stories, the voice acting, everything! Thank you for making this game! :D
I tried to play this on Mac and couldn't get it to work…I managed to get it to run by opening it through the RenPy developer, but something is definitely wrong with the Mac .app. Just wanted to let you know!
Good game, is it possible for something to be light-hearted but kinda scary at the same time? Just a question, is Jill going to be back or is she just a one-time occurence? Just curious since Tyrone came back and it seems it won't be the last time he will! Thanks for the game!
soo is this game going to be continued
WONDERFUL, simply WONDERFUL, great job dear devs, top notch voice acting and great stories, TOP TOP TOP, i rated the game 5 stars, one of the best VN ever made in my opinion :)